Eating and drinking out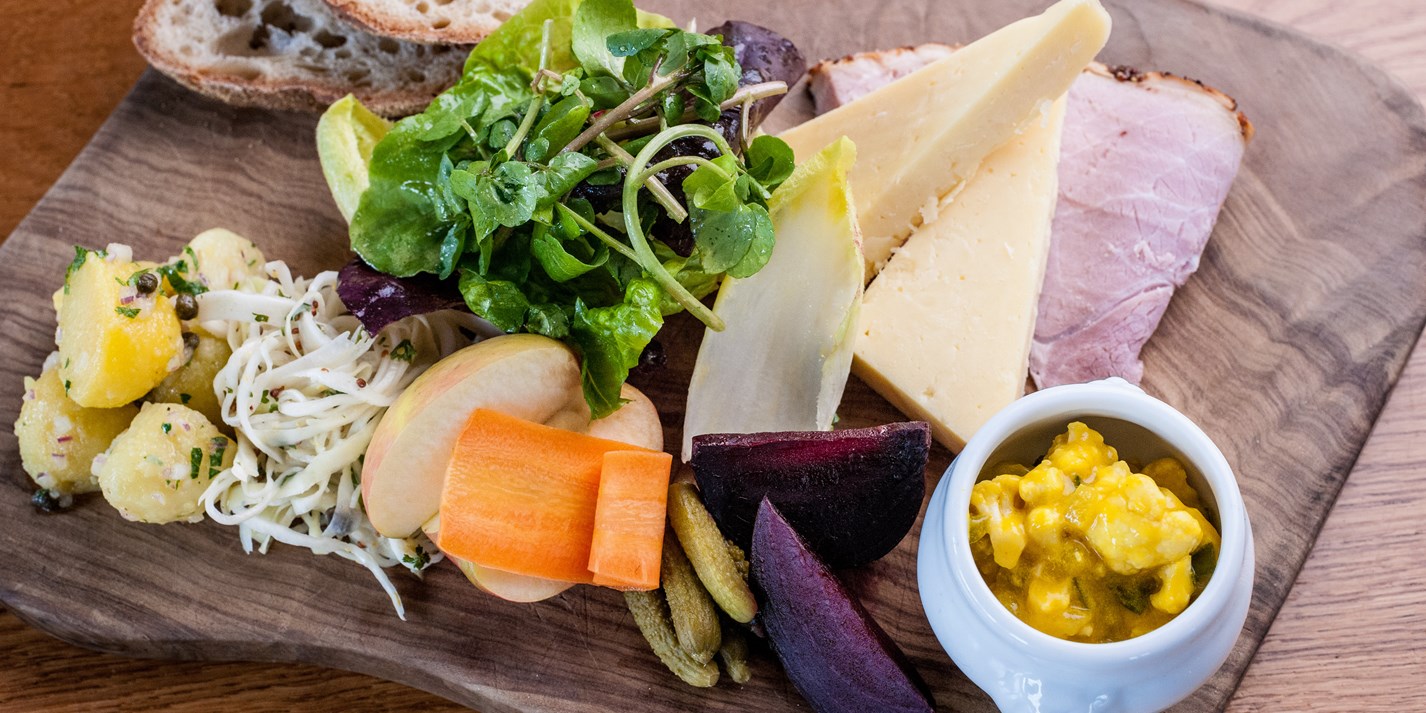 There is a wide range of places to eat and drink in North Dorset and they are getting better and better all the time. In the Barn we have a full list with contact numbers and websites.
In Child Okeford, our nearest village, there are two pubs, The Baker Arms, right in the middle of the village, and The Saxon Inn, a small, friendly traditional pub tucked away.
The delightful little Café on Gold Hill next door to the wonderful Goldhill Organic Farm shop in Child Okeford. Dedicated to local produce, the menu is small but exciting and wonderful vegetarian choices as well. Lovely cakes. Open Thursday, Friday and Saturday.
https://cafe-on-goldhill-organic-farm.business.site/
On Thursdays a fish and chip van parks opposite The Baker Arms by the war memorial
Further away there is The Cricketers, Shroton, a fairly traditional menu at a reasonable price with a garden out the back, perfect on a sunny day. Makes a good walk over Hambledon Hill.
http://thecricketersshroton.co.uk/
Or The Fontmell, Fontmell Magna, very good food in this beautiful gastro pub. Pizza oven on Fridays (and Sundays in August).
https://www.thefontmell.co.uk/
In nearby Sturminster Newton we use Mumbai Bay if we want an Indian. Also Plumber Manor just outside the town, a charming old fashioned country house hotel and popular with people for big celebrations. Traditional dessert trolley!
https://www.mumbaibaydorset.co.uk/
https://www.plumbermanor.co.uk/
King John, Tollard Royal, another gastro pub with delicious fresh food, all from local produce, good wines.
https://www.kingjohninn.co.uk/
The Forester, Donhead St Andrew, very good food, one of our favourites.
http://www.theforesterdonheadstandrew.co.uk/
If you are in Wimborne to see the lovely Minster then do drop in on Deans Court Café which has a lovely homestore attached.
https://www.deanscourt.org/cafe
The Museum, Farnham, good old-fashioned pub classics plus more sophisticated dishes.
Pyt House Kitchen Garden Restaurant, West Hatch, Tisbury. Beautiful converted garden buildings and a lovely walled garden. Perfect for taking children who can run around. Fresh and good food and a small shop.
https://www.pythousekitchengarden.co.uk/
The Beckford Arms. Excellent top notch gastro pub. Quite far but perhaps worth a detour on the way home. Fonthill Gifford, Tisbury.